« Back to Cooking Class Index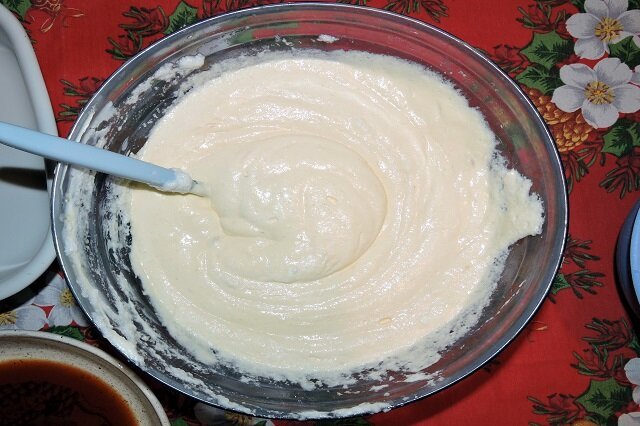 "Fold In" Cooking Definition
To fold in is the method of mixing light ingredients together without altering the consistency.
Folding is a term used to describe the process of combining ingredients together gently without stirring, beating or otherwise agitating the mixture.
This technique most commonly used when you are combining one or more ingredients that have already been whipped such as egg whites or whipped cream.
What Does Fold Mean in Cooking?
Folding is designed to combine ingredients without knocking air out of the mixture.
The process is best performed with a rubber spatula and an over-and-under turning technique, rather than traditional stirring.
How to "fold in" ingredients for baking
Start by selecting the utensils you need.
Rubber spatulas and large metal spoons are ideal.
Add the lighter mixture (such as beaten egg whites or cream) to the heavier mixture (such as chocolate).
Make sure the heavier mixture comes no further than halfway up the mixing bowl to allow plenty of room for folding in the lighter mixture.
In a single action, run the spatula or spoon around the side, then along the base, of the bowl.
Now fold the mixture over onto itself. Rotate the bowl 90°. Repeat until just combined.
How to fold in baking
Folding is a key component in baking, especially when you're making a delicious souffle.
Watch and learn how to fold in baking with this video from "Recipe Lion".

« Cooking Class Index