This spicy tomato sauce recipe creates a divine, slightly spicy sauce that is not too difficult to make.
The meatballs dipping sauce contains pretty basic ingredients and once mixed together they just make your tastebuds dance and sing!


Yield: Yield: 475 ml
How To Make Spicy Tomato Sauce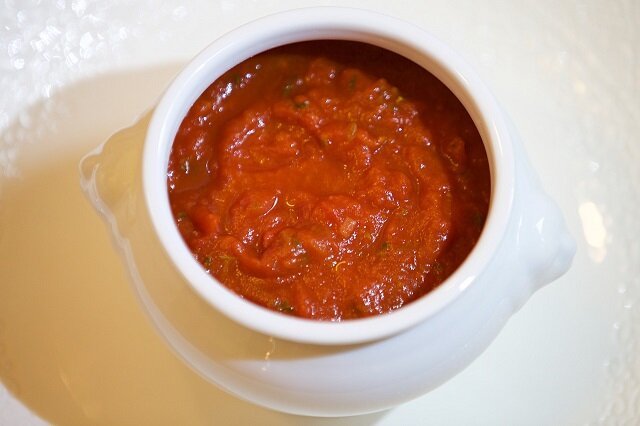 How To Make Spicy Tomato Sauce. A lovely sweet, but spicy tomato sauce for use on meats, pies and is even nice and tasty with fish and chips.

This can be thrown together in a matter of minutes.

Prep Time: 5 minutes

Cook Time: 5 minutes

Total Time: 10 minutes
Ingredients
½ cup water
½ cup tomato sauce
2 Tbsp malt vinegar
3 tsp Worcestershire sauce
2 tsp sweet chilli sauce
½ cup packed brown sugar
2 Tbsp Tomato Chutney
Instructions
Add all the ingredients in a medium sized saucepan.
Continuously stirring, bring to the Boil.
Serve straight away or store covered in fridge.
Notes
Important!

Remember to stir contstantly. You do not want to burn the sugars in the tomato sauce or burn the brown sugar to the bottom of the pan.

Serving Suggestions for Spicy Tomato Sauce
Meatballs Dipping Sauce;
Serve with these easy meatballs as a finger food, appetiser or main.
Regular dipping sauce;
Serve with you fish and chips, barbecued sausages or chops
Nutrition Information:
Yield: 1 Serving Size: 1
Amount Per Serving:Calories: 613Total Fat: 1gSaturated Fat: 0gTrans Fat: 0gUnsaturated Fat: 0gCholesterol: 0mgSodium: 997mgCarbohydrates: 150gFibre: 3gSugar: 143gProtein: 5g