A classic French Dressing recipe is one that every salad lover should know and try.
This recipe for french dressing, may also be used to marinate salads before mayonnaise or other dressing is mixed with them.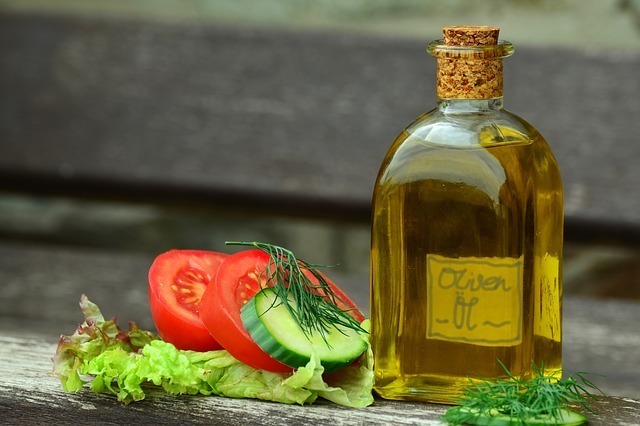 Yield: Yield: 130 ml
How To Make French Dressing
Prep Time: 10 minutes

Total Time: 10 minutes

How To Make French Dressing -
A french dressing recipe that is very simply made and that can probably be used with a greater variety of salads than any other dressing.

For instance, it may be used with any vegetable salad, with salads containing almost any combination of fruit, and with meat, fish, and egg salads.
Ingredients
¾ tsp. salt
¼ tsp. mustard
¼ tsp. pepper
3 Tbsp. white wine vinegar
¼ tsp. paprika
½ cup extra virgin olive oil
Instructions
Measure the dry ingredients and place them in a bowl.
Measure the vinegar and oil and add them to the dry ingredients.
If possible, place a piece of ice the size of a walnut in the bowl.
Beat with a fork until the ingredients are thoroughly mixed and the oil and vinegar form an emulsion that will remain for a short time. (see Emulsify)
Important; The ingredients will separate if the dressing is allowed to stand;
But the colder they are, the more easily will the emulsion form and the longer will it remain.
If ice cannot be used, have the ingredients as cold as possible before mixing them.
Notes
French Dressing Recipe Variations

Sometimes a more highly seasoned French dressing is desired.
Beat the following ingredients into the dressing;

2 Tbsp. finely chopped onion or 1 Tbsp. onion juice
2 Tbsp. chopped pimiento
Red Capsicum can be used in place or as a substitute for fresh pimentos.
1 large green pepper, chopped
2 Tbsp. chopped parsley
Recommended Celebrity Cookbooks
This post contains affiliate links. If you use these links to buy something we may earn a commission. Thanks.
Nutrition Information
Yield
1
Serving Size
1
Amount Per ServingCalories 967Total Fat 108gSaturated Fat 15gTrans Fat 0gUnsaturated Fat 90gCholesterol 0mgSodium 1761mgCarbohydrates 1gFibre 0gSugar 0gProtein 0g