Corned Beef has been a family staple since I was little.
Try our easy to follow corned beef recipe. Absolutely delicious simple & tasty.
Cooking corned beef has never been easier with our recipe using only 4 ingredients including the meat.
This is a super easy version of corned beef with brown sugar and vinegar that results in tender fall apart meat.
There are many ways to cook corned beef with both traditional and modern approaches.
Here you'll find the traditional cooktop method, which is both simple and effective.
You can just as easily use a slow cooker which we discuss, for an even more tender piece of beef.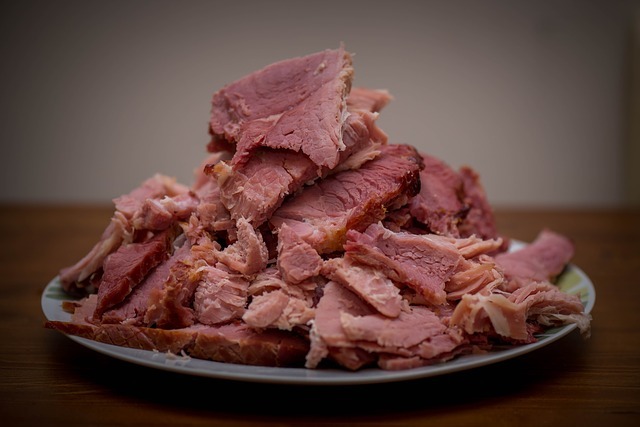 Yield: 8 X 180 gram serves
Easy corned beef recipe
Prep Time: 5 minutes

Total Time: 5 minutes

An easy corned beef recipe that creates tender flavoursome fall apart meat.
Corned beef is a classic favourite that brings back childhood memories for many.

Use our helpful lists of serving suggestions, sauce accompaniments and variations.
Any remaining meat can be sliced and made into sandwiches or diced or shredded and added to an omelette.
Ingredients
1½ kg Raw (pickled) Corned Beef / Silverside
½ Cup Brown Vinegar
½ Cup Brown Sugar
1 large brown onion
Instructions
Coarsely chop onions
Place the vinegar, sugar and onions in a large, heavy-based deep saucepan.
Add some water and stir to dissolve brown sugar.
Add the beef and cover with water.
Place over high heat and bring to the boil.
Reduce the heat, cover and Simmer (do not boil) for 2½ hours.
When ready the beef should be firm to the touch.
Drain and leave to rest.
Notes
Corned Beef Tips
Don't let the water boil, as this will overcook the beef.
You can substitute the malt vinegar with apple cider vinegar.
Slice meat against the grain (i.e. do not slice in the direction of the meat fibres) – you may need to change direction as you cut the meat.
Corned beef cooking time

The Corned beef cooking time per kg takes around 25 to 30 minutes per 500g to cook.

Corned Beef in Slow Cooker

Corned Beef is best cooked in the slow cooker over a low heat for a long time, ideally between 7 & 9 hours.

Slow cooker corned beef is easy, it just takes a bit longer.

Follow above recipe, steps 1 & 2, but instead of using a saucepan put everything in your slow cooker.
Add 2 cups warm water and stir sugar in.
Add meat and cook in slow cooker on low for between 7 & 9 hours.
I would not recommend cooking on high in the slow cooker, however you can of course, the timing would be 4-6 hours on high.
Corned Beef Sauce Accompaniments

All these are great to have with your corned beef.

Roux (white sauce).
Parsley Sauce.
Tomato Relish.
What to eat with corned beef
Corned beef with roux sauce and vegetables make a hearty week night meal.
Serve with mashed potato and steamed greens.
Corned beef with cabbage sauted with bacon, onion and cream.
Spoon some warm green tomato relish over the meat and serve with broccoli and mashed potatoes.
Mashed potato, peas, carrots and white sauce go well with this corned meat.
Corned Beef Leftovers
In sandwiches with sliced tomato or tomato relish and cheese. Try this 90 second bread recipe.
Rolled in a flat bread wrap with fresh salads.
Got corned meat leftovers? Try making some yummy corned beef fritters.
Easy Corned Beef Recipe Variations

You can add any of the following to the pot;

1 celery stick, coarsely chopped, leaves included
1 tsp cracked peppercorns
1 carrot, coarsely chopped
1 garlic bulb, halved
2 bay leaves
1 teaspoon cloves
1/3 cup chopped flat-leaf parsley
Recommended Products
This post contains affiliate links. If you use these links to buy something we may earn a commission. Thanks.
Nutrition Information
Yield
8
Serving Size
1
Amount Per Serving Calories 76Total Fat 1gSaturated Fat 0gTrans Fat 0gUnsaturated Fat 1gCholesterol 9mgSodium 8mgCarbohydrates 13gFibre 0gSugar 12gProtein 3g
More recipes you may be interested in: