« Back to Glossary Index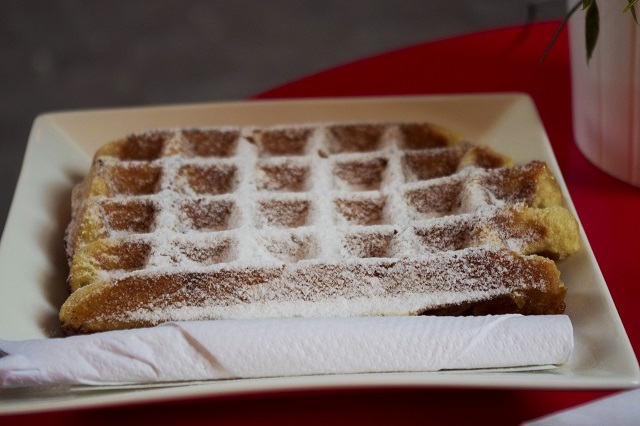 Dust Cooking Definition
We have two meanings here for dust in our cooking world and they would be…
Cake Dusting

Means to top or decorate a dessert or lightly sprinkling a fine layer of a powdered or granulated ingredient onto food with a fine coating of icing sugar or cocoa powder.
This is done by using a fine sieve and sifting the icing or powder through.

For example, a cake may be dusted with sugar, icing sugar (powdered sugar), or spices as a final decoration or to add flavour.

Cake Pan Dusting

Dust can also refer to the process of dusting a baking pan with flour in preparation for cooking.
See Greasing and Flouring a Pan.
Some refer to this as to Dredge, but the two are completely different.

How to Dust Cakes

We are using icing sugar here.

Place the cake gently on top of a cooling rack.
Pour some icing sugar into a dry mixing bowl then stir and smash it to remove any lumps.
Carefully pour the sugar into your sifter or sieve. Hold it over another emplty bowl to catch the excess.
Hold the sifter or strainer over the cake and then gently shake out or sift the sugar onto the cake until it's evenly covered with a fine layer of sugar.

Dusting a cake

Dusting a Bundt Cake.


How to make a cake decorating dusting bag

This guide will show you how to make a cake decorating dusting bag using only powdered sugar and corn starch.

« Cooking Terms