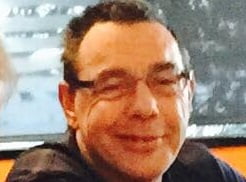 Welcome to goodfoodtoeat.com! I'm Shane Lowry, and I'm a home cook who loves sharing my passion for food with others. I'm also a type 1 diabetic, so I understand the importance of good and healthy eating.
My mother is a chef, and she taught me all the basics of home cooking and baking when I was growing up. Later in life, I started a catering business with my wife, specialising in fingerfood and full meal service, including options for those with special dietary needs such as gluten-free, vegan, and low-carb. We also had a pop-up kitchen at markets, country shows, and fairs.
Through all of my cooking experiences, I've learned a lot about what makes a great recipe. I believe that the best recipes are simple to follow, yet still produce delicious and satisfying results. That's why I focus on creating step-by-step recipes that are easy for anyone to make, regardless of their cooking skills.
I also understand that everyone has different dietary needs and preferences. That's why I strive to offer a variety of recipes that are suitable for everyone, including those with diabetes, allergies, and other food restrictions.
If you're looking for high-quality, easy-to-follow recipes and cooking help, I hope you'll find what you're looking for here on goodfoodtoeat.com. I'm always happy to answer any questions you have, so please don't hesitate to reach out.
P.S. I love hearing from my readers! If you have any feedback on my recipes or suggestions for new recipes, please share them with me. I'm always looking for new ways to improve my website and make it even more helpful for my readers.